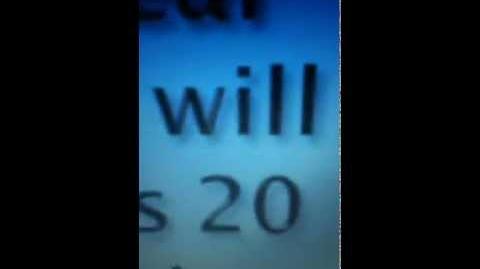 A bit about me and my TPI
Edit
I have been waiting for a long time to make my new TPI! I already have some good ideas for some challanges. Here is how the voting works. There are 4 teams. In the 1st elimination, 1st place gets immunity, 2nd place votes off one player, 3rd votes 2 players, and last votes for 3 players. The rules of voting will change depending on how many players they are remaining. I also have one all made by me! No one joining. I made it all by myself.
My youtube channel and one more detail on my TPI
Edit
My youtube channel is gaming12379. For more details on my TPI, check my channel and go to TPI signups. My first season players are below. Each team will agree on a team name.
Season 1: Team 1
Edit
1. joshytje5 – Sylveon
2. pinkbelossom – Chespin
3. ShinyStoutland – Fennekin
4. Zavanation – Torkoal
5. PokemonFanKH2 – Squirtle
6. vaporterra – Shiny Exeggutor
7. AJthespriter06 – Scizor
8. AndrewTheEpic02 – Meloetta
9. Emilio Ochoa – Wigglytuff
10. BlackMagic622 – Beartic
11. Jack nJellify – Scyther
12. SilverNinjaTyson – Froakie
13. kirby1781 – Shiny Cubone
They're are still 7 spots left for this team, and 67 spots left in total. Sign up before it's too late!
TPI "homemade"
Squirtle
Abra
Ponyta
Eevee
Dratini
Misdrevous
Sneasel
Trecko
Ralts
Swablu
Spheal
Duskull
Beldum
Piplup
Starly
Gible
Riolu
Happiny
Finneon
Lilipup
Roggendola ( 1st one out because of twist/didn't move eat, drink or even sleep )
Scarggy
Klink
Axew
Deino
Lickitung
Rufflet 
Snorunt
Salamence ( host )
Absol ( chef )
Ad blocker interference detected!
Wikia is a free-to-use site that makes money from advertising. We have a modified experience for viewers using ad blockers

Wikia is not accessible if you've made further modifications. Remove the custom ad blocker rule(s) and the page will load as expected.